The unexpected warning saw shares in the group halve in value to just 77p in early trading on the Stock Market.
As a result of legacy waste projects and poor trading in the last few months Interserve warned that group performance would be significantly below previous expectations.
The board said it continued to believe that Interserve would be able to operate within its banking covenants for the year ended 31 December 2017.
Interserve was plunged into a £94m loss last year after making a £160m provision for exiting its waste business after revealing serious problems at its Glasgow Recycling and Renewable Energy project.
Interserve first alerted shareholders to problems on the £154m project for client Viridor back in May 2016, then estimating the project would cost it £70m. Since then the cost of exiting energy from waste has steadily soared.
At the half-year point in June this year Interserve said it expected construction to return to profitability in the second half of the year.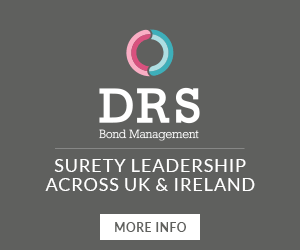 The latest profit warning comes as new chief executive Debbie White enters her second week at the helm of Interserve after taking over from former boss Adrian Ringrose.
In an update on current trading and progress on its energy from waste contracts the firm said: "Trading in the UK in July and August was disappointing, particularly in support services, but also in the construction division.
"Further progress continues to be made on contracts within our exited Energy from Waste business.
"However, the anticipated timing and complexities of completion mean that the board now considers it likely that the final costs will significantly exceed the £160m currently provided."
"As a result of this, the board now believes that the outturn for the year will be significantly below its previous expectations."
A further update will be provided in due course.