The University masterplan will see 15 projects ranging from new teaching and research buildings to a major investment in student accommodation.
Developments will be completed in structured phases, with phase one already underway with the final stage of the £7m library refurbishment and the development of the former Gazette building on Borough Road which the University acquired earlier this year.
Future phase 1 major projects
A £10m student life building (above) to bring all student facing services together in one location. The Student Life Building will also include an employability centre and teaching facilities, due to open in 2019.
The £6m first phase of a new home for the University's business school will open in 2018. Phase two will follow, with a further £15m investment.
Over £80m will be invested from 2018-2025 in student accommodation, including new purpose-built accommodation on the Woodlands site, a full refurbishment of King Edward's Square, and refurbishment and modernisation of Parkside Village.
A further £22m will be spent on a biomedical research, education and teaching facility at the University's Darlington campus. The National Horizons Centre (above) will open in March 2019 and support the industries set to transform the UK economy, including biologics, industrial biotechnology, subsea engineering and digital.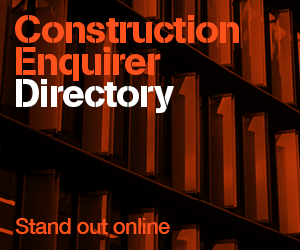 Vice-Chancellor and Chief Executive Professor Paul Croney said: 'The University is delighted to launch its Campus Masterplan.
'This programme of investment will transform the campus over the next decade and reinforces our commitment to providing an outstanding student and learning experience."
Chief Operating Officer Malcolm Page added: "There has been some incredible success with the development of our award-winning campus in recent years – but the University cannot stand still.
"We will continue to invest and are excited to be launching this next phase of development. We believe this Masterplan will help to create a campus environment to rival any in the sector."
Projects recently completed include: Campus Heart, a £22m award-winning teaching and learning building; refurbishment of Teesside Central Halls and a £6m redevelopment of Orion and Stephenson buildings into science and engineering facilities.