The Ipswich-based group is diversifying some of its business risk from pure civils after launching two new businesses to offer groundworks and utility services.
Chairman John Breheny said: "Over the coming years group turnover will be supported by contributions from two new companies."
The first of the news firms, Terrasite, specialises in groundworks and combined groundworks/roads packages for developers. The other, Networx Utilities, takes the business into utility diversions and new utility works.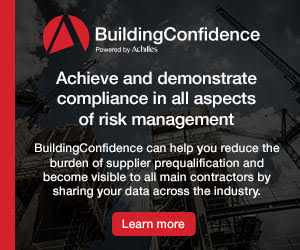 During the year to March, Breheny continued to take on larger projects like infrastructure works at Great Yarmouth Harbour.
While this lifted group turnover from £81m in 2016 to £115m, some disappointing results on a few projects saw a slight deterioration in gross margin.
But Breheny returned to the red  making a pre-tax profit of £1.1m after suffering a loss of £1.2m in 2016, mainly stemming from the closure of its Butterfly World Project.