Conway beat 84 finalists to the trophy in her first role as a construction manager on a 9-storey office job in Belfast city centre.
The 9 Adelaide project was completed two months early in 80 weeks with a perfect safety record.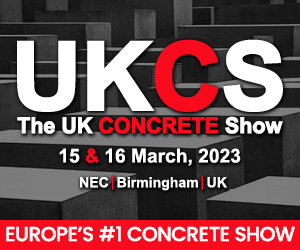 Conway started on the job as bid manager for McAleer and Rushe and was appointed project manager at the pre-contract stage.
Judges at award organisers CIOB heard how she worked closely with client Belfast City Council on a major redesign, reducing the height of the building and saving them £500,000.
Another cost-saving measure involved adapting the existing raft foundations for the new superstructure, saving a further £750,000.
Her collaborative approach enabled the £22m project to accommodate substantial late design changes without losing valuable time from the schedule.
The job was also the first carried out by McAleer & Rushe to BIM Level 2. Conway also introduced a new software system to streamline the snagging process which proved so successful it is being rolled out across all the company's sites.
Conway was one of only four women finalists at the CMYA this year.
She used her role to inspire and encourage young people – especially women – to enter the industry.
She fostered a close relationship with local non profit organisation Womenstec, arranging tours and lectures from local colleges as well as placements for joinery, plumbing and electrical students.
Some have since gone on to find work in the sector. Others have enrolled in construction courses.
Conway's win follows that of McAleer & Rushe colleague, Paul Marlow who won CMYA in 2016 for a £29m student accommodation project in Stratford, East London.
CIOB President Rebecca Thompson said: "Margaret is a true inspiration for anyone thinking of entering this exciting and challenging industry.
"As well as remaining in control of the immense technical and logistical challenges of her day job, her inclusive style has encouraged young people to get involved in construction.
"Our sector badly needs a more diverse workforce and Margaret shines out as a young leader who is making a genuine difference. We will watch her career with great interest."
CIOB Chief Executive Chris Blythe said: "CMYA is a unique barometer for management talent in our sector, with professionals of all ages and backgrounds battling for gold and silver medals.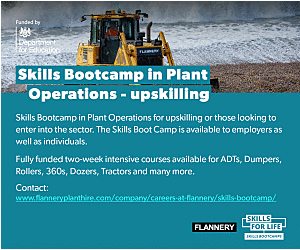 "Each of our 85 finalists has demonstrated to an independent panel of experts that they are working to industry-leading standards.
"As ever, competition was extremely fierce this year, but Margaret won our judges over with her surefooted leadership style that inspired incredible performance at every stage of the project.
"She goes into history as the first female project manager to win CMYA. This is an extraordinary achievement, so early in her career, marking her out as one of construction's greats."
Martin Doherty, project manager for client Belfast City Council said: "9 Adelaide was a challenging scheme in terms of programme, site logistics and budget.
"Margaret was intuitive to Belfast City Council's needs, always focused on delivering the scheme on time, whilst never losing sight of the importance of safety or quality. Her ability to communicate all issues and foster a real sense of teamwork set a benchmark for the project."
For a full list of all the winners click here