In delayed half-year results, Carillion said it has taken a further £200m of writedowns on problem contracts, this time at the support services division.
These come on top of the £845m writedown suffered on construction contracts first revealed in July, which remain contained after further in-depth reviews of the construction book.
A group strategic review has set fresh stringent selectivity criteria for projects to support its new focus on core markets, leading to the removal of more than £14bn from Carillion's opportunity pipeline.
This morning, Keith Cochrane, interim chief executive, launched an emergency cost-cutting and restructuring programme, expected to cost up to £100m by the end of this year.
Deep staff cuts will focus on stripping out layers of management between the delivery end of the business and senior management to help strengthen controls.
Going forward he aims to have no more than six layers of management from the site worker to the chief executive. In some parts of the business this presently extends to up to 12 management tiers.
This should remove £75m of ongoing cost, mainly from the UK, which accounts for £267m of group overhead.
He said: "This is a disappointing set of results which reflects the issues we flagged in July and the additional £200m provision for our support services business that we have announced today.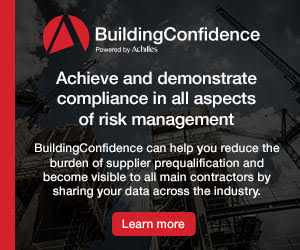 "Our focus is to complete the disposal programme, accelerate our action to take cost out of the business and get our balance sheet back to a place where it can support Carillion going forward.
"No one is in any doubt of the challenge that lies ahead. We have made an encouraging start and the ambition is there to build on that progress."
He added that Carillion had the support of its five core banks and had agreed a further £140m committed facility, as it braced for average net borrowing to soar to between £825m and £850m by the full year.
This implies that second half average borrowing will rise to £1bn.
The emergency cash injection must be reduced to £100m by April 2018 and is repayable by December 2018.
Borrowing is expected to rise as Carillion works through problem contracts completing by the year end.
The new management team's review of the entire business after uncovering significant problems on construction contracts unearthed losses on 23 of its 600 support services contracts.
The latest £200m provision includes £91m for underperforming contracts that Carillion will now exit.
A further £56m for underperforming contracts where performance has been revised and £53m for contracts where a more realistic view of what will be received has been taken.
Carillion said it was still in talks to sell its UK healthcare arm and its Canadian business and expected sell-offs to raise £300m, up from an earlier target of £125m.
The firm said it had also taken an impairment charge of £134m on its UK and Canadian construction businesses.
Carillion is being restructured in four UK operating division from October.
New operating structure
Infrastructure – support services and construction primarily for transport infrastructure. Annual revenue is expected to be £800m, with a medium-term target margin of 3% to 4%.
Central Government – support services for the Ministry of Defence and other Central Government Departments. Expected revenue £800m, with a medium term target margin of 5% to 6%.
Corporate and Regions – support services for corporate customers and regional public authorities. Annual revenue of £800m, with target margin of 6.5% to 7.5%.
Building – construction for select public and private sector customers with annual revenue of £600m, and target margin of 2% to 3%.
Revenue for the full-year is forecast to fall from £4.8bn-£5bn to between £4.6bn-£4.8bn.
Cochrane said: "A number of actions are being undertaken urgently to address liquidity and rebuild the balance sheet, with which progress to date is positive.
"Nevertheless, transformation of the business, including a radical change in culture, will take three to five years."