Developers Mitsubishi Estate London and Stanhope decided to up the height of its "stacked building blocks" skyscraper to 50 stories in the light of planning approvals for the surrounding planned cluster of towers in the heart of the city.
The new extended tower designed by WilkinsonEyre will still consist of three rotated blocks and now rise to 221m bringing it shoulder to shoulder with to the Cheesegrater.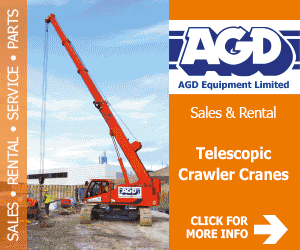 It takes the total space to 570,000 sq ft, making it a London landmark.
Yuichiro Shioda, managing director and CEO of Mitsubishi Estate London, said: "We welcome this decision from the City of London, which recognises the benefits to all stakeholders of the revised proposals.
"As part of the eastern cluster, this new tower will provide the modern business space required to keep the City of London at the forefront of international commerce."
David Camp, chief executive of Stanhope, added: "We are delighted to be continuing our partnership with Mitsubishi Estate on this striking landmark building for London that will further enhance its global appeal and its ability to attract high quality international businesses to locate in the City."