The French contractor's UK construction business suffered a loss of more than £78m in 2016, on top of a loss of £19.5m in the previous year.
The group restructured in May 2016 bringing its Denne Construction and J B Leadbitter businesses into the main UK group at a cost of £2.5m.
Combining the businesses under the Bouygues UK banner helped to lift turnover to £556m from £350m in the previous year.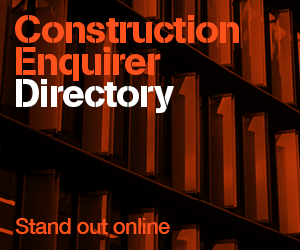 To support the loss-making business, the Bouygues Group parent company injected a further £79m of new equity last year.
Chairwoman Fabienne Viala said: "The company, in common with a number of other UK contractors, has been impacted in recent years by challenging market conditions, including inflation in supply chain costs.
"Despite these impacts, however, many projects have maintained the expected level of margin and the company has been able to meet its clients' expectations by maintaining a high level of quality and service."
She added that a revised strategy and plan for the business had already started to bear fruit with Bouygues UK achieving profitability in the first half of this year.
Accounts published at Companies House show that J B Leadbitter staff numbers fell from around 370 to 100 during 2016 while Denne Construction's headcount fell from 161 to 33.
The overall number of UK operations staff stood at around 1,200.