Its Peterborough warehouse will be the supermarket's 15th and largest in the UK at 754,000 sq ft.
This increased size underlines Lidl UK's ambitious expansion plans to invest £1.45bn in the UK between 2017-18.
The warehouse, which is the supermarket's sixth new RDC to be announced in a year, will manage the supply and distribution of food and non-food items to stores in the surrounding area, using the latest energy efficient and zero-carbon technologies.
In the last few months contractor Winvic has started construction of three Lidl RDCs. These include a 63,000 sq ft logistics centre in Doncaster, a centre in Mortherwell for Scotland and another project in Exeter to better supply the south west.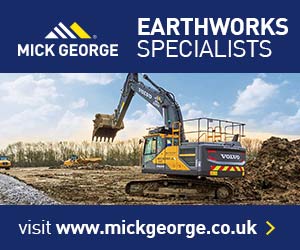 Bowmer & Kirkland and Buckingham Group were among the runners up in the bids.
A further warehouse in Bolton is also in the pipeline at the Logistics North Development,  along with the relocation of Lidl's Weston-Super-Mare distribution centre to a 600,000 sq ft shed in Avonmouth.
Head of Warehouse Expansion, Adrienne Howells said: "Our expansion across the UK is progressing rapidly, and it's important we have the right supply chain infrastructure to support this."
Lidl UK will now seek to obtain satisfactory planning consent for the site.