A Downing Street spokesperson said: "Today the Prime Minister met representatives of large and small housing developers, housing associations and local government to discuss achieving a step change in the delivery of new homes.
"The Prime Minister outlined her plans to increase housing supply which means developers, big and small, local authorities and housing associations all stepping up to play their part.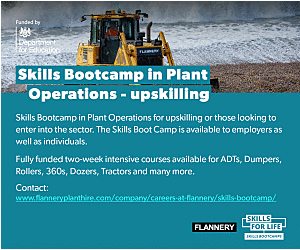 "Other issues discussed included making the most of modern methods of construction, having the skilled workers we need, helping small and medium sized enterprises grow and making sure planning permissions granted by councils were delivered into new homes.
"Those in attendance also had an opportunity to set out their ideas and commitments, as well as the actions needed to remove the barriers they were facing in building new homes.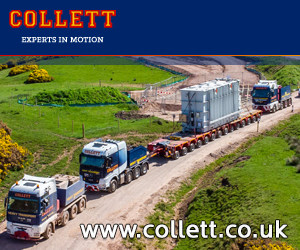 "They also discussed some of the recent measures taken by government including enabling 130,000 more families to get on the housing ladder through the £10 billion Help to Buy scheme and an additional £2 billion for affordable housing.
"It was a positive and collaborative meeting which needs to signal a step change in house building if we are to build a country that truly works for everyone."
At the meeting were:
Sajid Javid MP, Secretary of State for Communities and Local Government
Alok Sharma, Minister of State for Housing and Planning
Melanie Dawes, Permanent Secretary of the Department for Communities and Local Government
Paul Hackett, Chair of g15, CEO of Optivo
Chris Carr, Carr & Carr
Muhammad A Bhatti, Managing Director of Apex Airspace
Nigel Hugill, Chief Executive of Urban & Civic PLC
Mark Lloyd, Chief Executive of Local Government Association
Robert Luck, Chief Executive of Top Hat
David Montague, Chief Executive of London & Quadrant Housing Trust
Peter Andrew, Deputy Chairman of Home Builders Federation
David Orr, Chief Executive of National Housing Federation
Peter Redfern, CEO of Taylor Wimpey
David Thomas, CEO of Barratt Developments
Nigel Wilson, Chief Executive of Legal and General
Lord Porter of Spalding CBE, Chair of the Local Government Association
Terrie Alafat, Chief Executive of Chartered Institute of Housing
Peter Connolly, Chief Executive of Igloo
Angus Dodd, Chief Executive of Quintain
Tracy Harrison, Deputy Chief Executive of Northern Housing Consortium
Josh Murray, Group Director of Corporate Affairs at Laing O'Rourke