The TransPennine route work between Leeds and Stalybridge will ultimately cover upgrades to civils, track, railway systems and electrification and could come in with a final price tag of £800m to £2bn.
The latest Network Rail alliance deal follows on from the wider rail enhancements on the East of Leeds part of the Transpennine Route between York and Leeds, awarded three years ago as an alliance with VolkerRail, Murphy and Siemens.
Network Rail and the alliances are working together on the development of potential infrastructure options for the Transpennine Route Upgrade and will submit these to the Government in December.
The major modernisation programme will take place along the route that runs from Manchester, Leeds and York as part of the Great North Rail Project from 2022.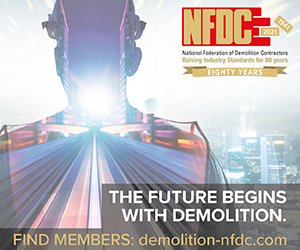 Paul McKeown, Director of Route Sponsorship for Network Rail's London North Eastern and East Midlands route, said: "We are focussed on developing the potential infrastructure enhancements that will lead to faster, more frequent and more reliable train services across the north and will submit these to the Department for Transport at the end of the year."
Tim Ketteringham, Alliance Manager, West of Leeds, said: "The Transpennine Route Upgrade is a major programme of rail improvement that will have a real and lasting impact on people and communities in the North of England for generations to come."
Neil Lindley, Alliance Manager, East of Leeds said "Complex multi-disciplinary projects such as this require the knowledge and diverse skillset brought through alliancing, especially in the early stages of design development.
"We look forward to working alongside the West of Leeds Alliance, TOCs, FOCs and other major stakeholders to improve transport links and provide local communities with faster and more frequent rail services; transforming the north for years to come."