The mega-home will rival Buckingham Palace in terms of size and luxury.
Construction costs alone on the project are £30m as developer K10 Group undertakes a complete renovation with main works getting underway in January.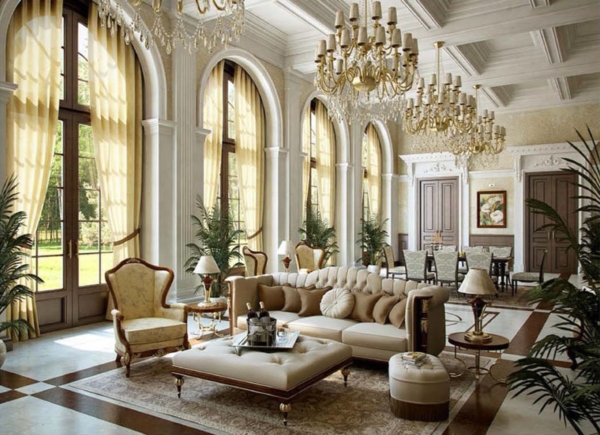 Specialist teams will create stunning interiors
The restoration project will be complete in late 2019 on the manor house situated on the crest of Richmond Hill.
K10 said 120 contractors will be involved in the 18-month refurbishment programme with specialist teams of craftspeople from England, Scotland, Italy, France and California.
The project will contain:
48 chandeliers
Over 9,000 reclaimed bricks
70 tonnes of concrete to shell and core the underground car museum
 Over 70 miles of high-tech cabling
12 grand fireplaces
Over £4.5 million worth of bespoke joinery
72 main windows – all being carefully restored
20 different types of rare marble and stone
Kam Babaee, Chief Executive of K10 Group said: "We are working closely with a team of world class consultants and heritage experts on our designs to rescue, restore and return Doughty House to its original stately home origins.
"The construction work and completion of Doughty House is still another two years away.
"The buyer is acquiring an important piece of British history and a world-class newly refurbished stately home.
"If a discerning buyer purchases Doughty House now, they will have the advantage of working with us over the next two years to totally customise and refine the current plans and design scheme to their personal tastes and lifestyle.
"It's a unique opportunity to acquire what is arguably the most important private palace ever created in London."
K10 Group has spent the last four years working with architectural practice  HTP and international luxury design house Argent planning the restoration project.