Compared to building major infrastructure projects, rail overbuild could be a quicker and less costly way to unlock large housing schemes, says the 'Out of thin air' report from consultant WSP.
Network Rail commissioned WSP to examine the potential in the capital for rail overbuild at sites where there was 10m of available land on both sides of track.
The report found this footprint would allow for the development of 100 sq m apartments in buildings rising to 12 storeys.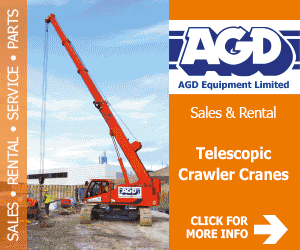 If a conservative 10% of this total was delivered it would provide 250,969 new homes and release cash for rail investment elsewhere on the network.
Bill Price, WSP director, said: "We have to be more creative in using existing space in what remains a relatively low-rise city.
"The air rights above rail tracks present an unrealised but significant opportunity to build more new homes on brownfield land.
"It's important to emphasise the engineering is absolutely possible and not new."
Price said: "We have been working on projects of this nature in New York for decades. Right now in London we are working on a variety of projects that rise above rail lines including a 50-storey residential tower, homes above a new Crossrail station and even a Premier League stadium."
He added that building above railway routes could not only create space for new homes but also better connect communities.
Price said: "By 'decking' over these lines, such as the proposed regeneration west of Earls Court underground station, we can join together sites to unlock an even higher number of new homes and create new vibrant communities."