Presently Wimpenny is joint managing director of the UK construction business with Douglas Keillor, with particular responsibility for overseeing the North East, North West, Midlands and London divisions.
He joined BAM in 1985 working his way up from general foreman. He served as regional director of the North East division of BAM Construction from 2006 to 2015 when he was appointed an executive director of BAM Construct UK.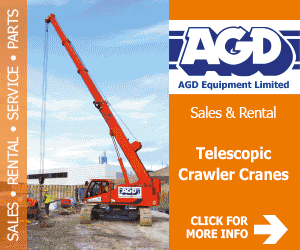 As an executive board director he is also lead sponsor of the drive for greater diversity and inclusion in BAM and he oversees the development of digital construction.
Cash is steppeing down after more than 31 years at the company, with the last decade on the board of BAM Construct UK, which covers the Dutch giant Royal BAM's property and building interests in the UK.