The Government has published its review of the training board revealing that a major shake-up is needed after just 0.8% of levy paying firms responded to its independent review on the future of the CITB.
In accepting the case to retain the board, the Government said it wanted to see greater representation of people with direct experience of small business in the Governance of the CITB.
Also it called for radical reforms in the way the CITB engages with industry to steer it from a 'money in, money out' culture to  'money in, skills out' approach to training.
It also urged the CITB to play a lead role in helping the industry to respond to the Government's ambitions for housing.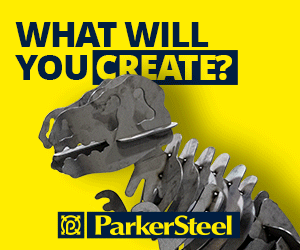 The Review calls on the CITB, in particular, to strengthen its links with housing associations, which have the potential to play a greater role in training construction workers
It has also started the hunt for a new chairman to replace James Wates when he steps down from the role in April.
Anne Milton , Minister of State for Apprenticeships and Skills, said: "We recognise that there is concern in the construction industry about the performance of the Construction Industry Training Board.
"Some in the sector suggested that it should be abolished. We disagree. But we share the view of the industry that the CITB must improve and be more accountable to the industry: it must implement wide-ranging reform so that it is more focused, efficient and responsive, including to small employers."
The Government now aims to strengthen the CITB's governance to make sure CITB is fully accountable for its performance, including its reform programme.
Responding specifically to the Review's call to report to Ministers and the CLC by next spring on the actions needed to ensure apprenticeship meet the future needs of the industry, CITB announced yesterday that it will create a new executive industry group, which will be led by a senior industry figure.
It plans to restructure the CITB Council and National Committees, starting early in 2018.
It also pledged to work closely with employers, colleges and government to provide high quality work placements for students taking new T-levels in construction.
James Wates, Chairman of CITB and Wates Group, said: "Without doubt, 2017 has been a challenging year for CITB.
"But with the support of Government and industry, we now have stability and clarity on the way ahead.
"A massive programme of change is in store at CITB, to reform the organisation into the efficient, accountable, transparent body the industry needs to help build a better Britain."