Recently-appointed chief executive Paul Hamer and Gavin McAlpine delivered the news to stunned staff in a pre-recorded video.
The group cost-cutting drive comes as the firm also revealed it had become the latest victim of a loss-making energy from waste project.
Restructuring will see the existing six regional centres cut to four as Wales and the West merge with the North West, and Scotland combines with the north east.
The new operational structure will be: Scotland-Northern; Central-Wales-West; Southern; and London.
Hamer said that the streamlining would increase consistency of service and reduce duplication in operations.
The changes including the reorganisation of head office and business support functions would not affect any of McAlpine's current site and project operations, he added.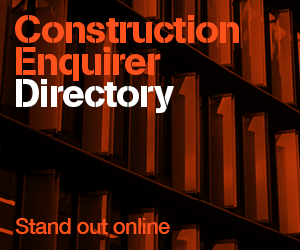 The announcement of redundancy consultation in the run up to Christmas was greeted with dismay among staff.
One told the Enquirer: "Merry bloody Christmas. And so much for family values."
Mark Williamson, who became director of the civil engineering division over two years ago, will now focus on closing out the Lynemouth biomass power station project.
Some of the lay-offs will hit the Manchester civil engineering office which was only set up a year ago.
But Hamer said McAlpine was still committed to growing its civil engineering business.
He said: "As part of the ongoing evolution of Sir Robert McAlpine, our strategic focus is to build a business with greater agility and resilience, based on a select portfolio of sectors in which we are client-led and project focussed.
"As part of this approach, our commitment to growing our civil engineering division remains central to our overarching strategy.
"Our recent success on HS2 and our ongoing involvement on major nuclear infrastructure programmes provides a very solid foundation on which our civil engineering division can grow.
"We are also actively engaged in the pursuit of a number of major infrastructure opportunities which, if secured, will form a further cornerstone of our targeted growth plan."
McAlpine's Chief Engineer's office at the Hemel Hempstead HQ is also being closed, resulting in the loss of some long serving staff.