Under the new structure two McAlpine family members will take direct responsibility for work winning. McAlpine is also setting up a new leadership team that will not include any family members.
In a letter to staff, Hamer said: "This proposed change in our governance structure will allow for faster, more strategic decision-making.
"It will facilitate greater collaboration between regions and functions and allow us to pursue a truly one team approach."
The previous construction board now becomes a fully-fledged executive board. Previously the construction board had operated under a supervisory board of the senior family members – Callum, David and Andrew.
This new executive board will comprise of chairman Gavin McAlpine and chief executive Paul Hamer.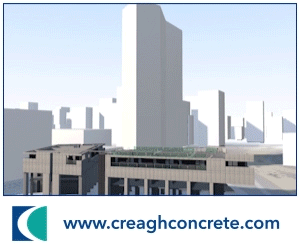 Alongside them, previous deputy chairman Hector McAlpine, and former director of corporate development, Edward McAlpine, take new roles in client relationship management.
They aim to drive greater work winning with existing and target clients as executive partners to the operational business.
Miles Shelley remains finance director.
In the executive rejig, building boss Boyd McFee will assume a new role as director of engineering and technical services, including health & safety, BIM, sustainability, McAlpine Design Group and plant.
Martin Pitt's current role as commercial director will also be expanded to take ownership of corporate and project risk.
The firm's planning and programming function will also transfer to Pitt to bring cost and time under one person's control.
Karen Brookes is appointed to the new executive board as director of people.
Civil engineering director Mark Williamson will focus all his efforts on the completion of the Lynemouth biomass conversion power plant project in Northumberland.
Hamer is also setting up a separate senior leadership team that will have responsibility for the operational delivery of business strategy and performance, reporting directly to him.
It will be made up of the non-family executives plus the four regional managing directors, civils key account manager Tony Gates and a new head of business development and work winning, Grant Findlay.