The skills body said its Vision 2020: The Future CITB strategy will help the organisation "become simpler, more streamlined."
Changes include "proposals to exit direct delivery of training through the National Construction College and cease services such as administering the card schemes."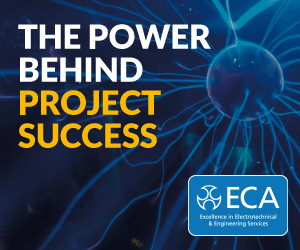 The college currently offers around 140 courses from seven centres across the UK and has trained thousands of construction workers over the last 50 years.
The CITB is also planning to move from its Bircham Newton home in Norfolk to a new headquarters in Peterborough.
Job losses are on the cards among the CITB's 1,300 staff as it streamlines to become "a commissioner of outcomes that delivers the industry's core priorities."
Unite national officer for construction Jerry Swain, said: "These plans are a hammer blow for the construction industry and for the workers at the CITB."
"Thousands of construction workers owe their careers and their livelihoods to the unique training they have received at Bircham Newton.
"There are grave doubts if any private provider could or would provide the same level of training at the same cost, which is currently provided at this unique facility.
"It appears that the 'reforms' being proposed by the CITB are all about increasing profits for individuals and companies and not what is in the best interests of the construction industry.
"Construction is already facing a skills crisis and it is quite impossible to see how the CITB's decision to end its role in providing training is not going to simply make a bad situation worse.
"The Government must step in to ensure that these vitally important tutors and training facilities are not lost and that training is not downgraded."
Chief Executive Sarah Beale said: "Construction needs to modernise and CITB is no exception.
"We accept the challenges laid down by industry and Government and we will deliver a future-fit training body by adapting and updating our business model.

"Some really tough decisions could be made under these proposals but I'm confident in our commitment to becoming a more representative, accountable and reliable 'levy in, skills out' organisation.
"We now have a clearly defined path, and we see a bright future for a modern, engaged CITB. We look forward to working with our industry and Government to build a better Britain.
"I understand this strategy will bring about big changes to employees at CITB and we will be supporting our colleagues as much as possible throughout this process.
"These are tough calls to make, but needed if we are to meet the future demands and make the greatest impact to construction.
"We have worked hard to develop robust, well thought-out plans which meet our industry's needs whilst building a solid foundation for CITB's future.
"The proposals outlined today will be phased in over the next three years, and with our customers always in mind it's business as usual."