The latest probe by the UK audit watchdog is likely look at former directors of the company
In a statement the oursourcing company said: "We can confirm that this investigation is not into Mitie itself and that Mitie is not the subject of any new FRC investigation.
"We can further confirm that the investigation does not relate to any current directors of Mitie, any former non-executive directors of Mitie or Sandip Mahajan, who recently stepped down from his role as Group CFO."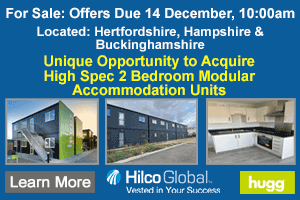 The watchdog is already investigating the auditing of Mitie's accounts by former auditor Deloitte. The latest probe does not relate to Deloitte staff.
The Financial Conduct Authority is also investigating Mitie over the timeliness of a profit warning.
Chief executive Phil Bentley joined the company almost a year ago, replacing long-term boss Ruby McGregor-Smith, at a time when the firm had issued three profit warnings in four months.
Bentley has overhauled the management team and is pressing ahead with a turnaround plan.
Unveiling interim results yesterday Bentley said the Bristol-headquartered company had received indicative offers for its property management business,  put up for sale following a strategic review of its operations.
Group turnover edged up 4% to £960m but pre-tax profit fell to £6.1m from £15.8m.  However, reported operating profit before other items grew to £32.6m from £31.9m the year before.
Phil Bentley, chief executive, Mitie Group, said: "This has been a period of transformation and investment for Mitie.
"We have had a solid six months with a modest uptick in revenue. We have continued to build foundations, take out costs, simplify systems and processes, invest in our capabilities and put the customer at the heart of our organisation.