The latest pledge to tackle the housing crisis would be equivalent to a city the size of Leeds.
Talking about Budget plans on the BBC's Marr Show, he hinted that there was unlikely to be a grandstand policy change warning that the government would not simply pour money into delivering more housing.
Previously Communities Secretary Sajid Javid had called for a £50bn release of funding to finance a house-building drive in the country.
Instead, the Treasury is reportedly ready to find £5bn for housing schemes, while further underwriting loans to small builders.
The inquiry into "land-banking" by house builders is expected to see measures to force starts to be made on sites.
Hammond said he would use the powers of state to ensure house builders start work on sites that already have planning permission.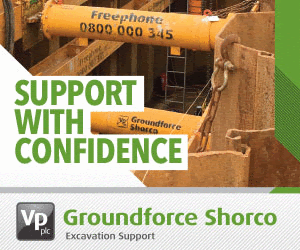 He also plans to fund enabling works on brown field sites sites, push councils to allocate small pockets of land to small developers and underwrite loans by banks to small house builders.
"In London alone there are 270,000 residential planning permissions that have not, today, been built. We need to understand why these planning permissions, that are going up all over the country and will continue to increase across the country, why they are not being built out,"  he said.
"We will intervene to make sure that they are. We will use money, we will use the powers of the state, we will use the power of the planning system, but we are determined to get those missing homes built."
He also said there would be extra cash to train more construction workers and support the supply chain.