The housing stimulus package involves £15.3bn of new cash for housing over the next five years, bringing total support for housing to at least £44bn over this period.
He pledged to push forward planning reforms to ensure more land was available for housing, and that better use was made of underused land in our cities and towns.
Philip Hammond said £204m of funding would be allocated for innovation and skills in the construction sector, including training a workforce to build new homes.
This will include £34m to scale up innovative training models across the country, including a programme in the West Midlands.
The government is working with industry to finalise a Construction Sector Deal that will support innovation and skills in the sector, including £170m of investment through the Industrial Strategy Challenge Fund.
Construction skills will also be a focus for the National Retraining Scheme.
From his pot of new cash an extra £2.7bn will be injected into the housing infrastructure fund, doubling it to £5bn.
He also pledged to build five new garden towns by 2050 delivering an extra one million homes.
Hammond said he would plough £630m into a small sites fund to "unstick" the delivery of 40,000 homes.
Stamp duty is abolished for first time buyers on homes up to £300,000 from today.
In London and other expensive areas, the first £300,000 of the cost of a £500,000 purchase by first-time buyers will be exempt from stamp duty
The Homes and Communities Agency will be renamed Homes England, and given fresh powers to drive forward housing delivery including compulsory purchase orders.
Tory policy tsar Sir Oliver Letwin will carry out a review into claims of land banking by the volume house builders.
He is tasked to provide an interim report in time for Spring Statement 2018 and a full report at Budget 2018.
The government will also develop a central register of residential planning permissions from local authorities to improve information on where permissions are held and progress towards them being built out.
Other spending highlights
National Productivity Investment Fund extended for a year and expanded to over £31bn

£1.7bn for Transforming Cities Fund to connect cities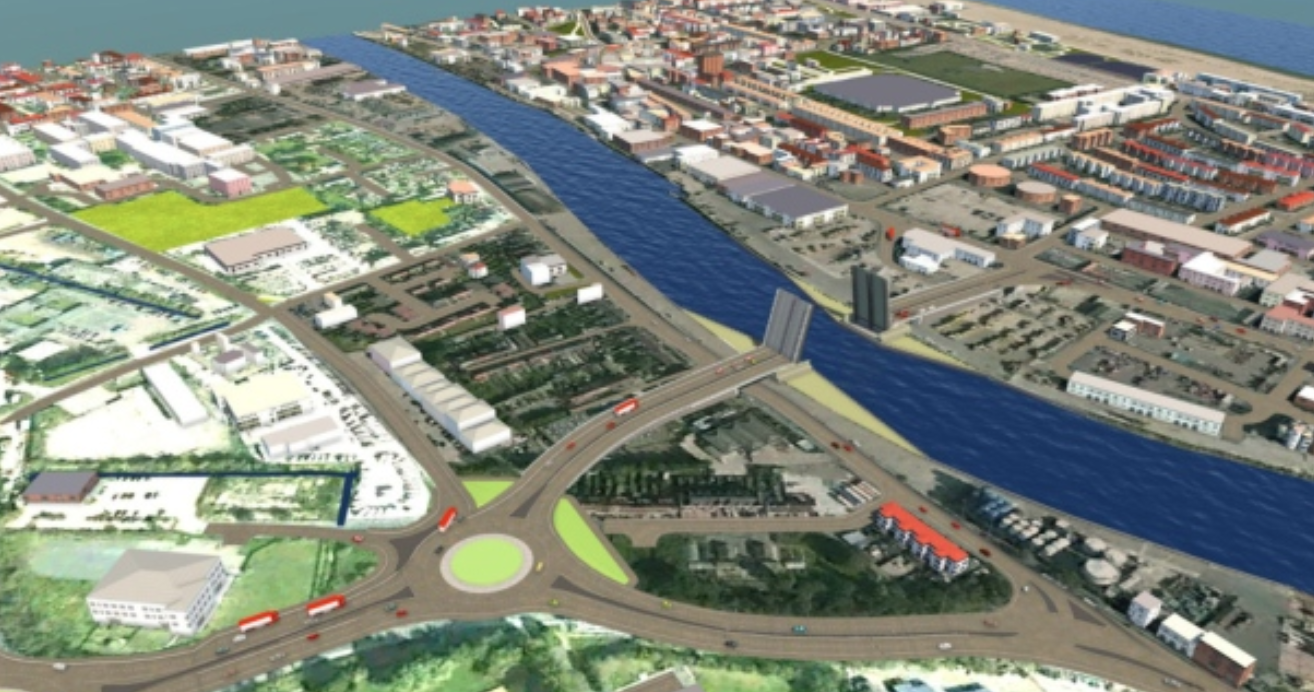 £98m to support a new bridge in Great Yarmouth (above)
£79m towards a new A30 link road near St Austell to supporting housing plans

£500m for 5G networks, fibre broadband

£300m to better connect northern rail links to High Speed 2

£130m to clean-up former Redcar steelwork site

£400m for electric car charging points

New National computing centre for computing

£20m to support FE colleges to teach T-Levels for apprenticeships.

£5m for a construction skills training scheme in the Midlands

Pledge to fund local authorities for post Greenfell fire safety work

Extra £76m for flood and coastal defence schemes over the next three years
£1bn discounted lending available to local authorities to support high-value infrastructure projects