His decision to leave the ground engineering specialist comes amid a battle for control of the boardroom.
Founder and retired chairman Michael Ellis is seeking to return to Van Elle's boardroom after a dispute with Fenton.
Derbyshire entrepreneur Ellis retired as chairman at the end of last year, several months after Van Elle successfully floated on the AIM market a year ago.
He is now plotting a boardroom coup after raising concerns about the running of the business.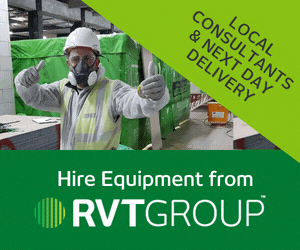 Ellis has put a resolution to shareholders to vote on a the re-appointment of himself and his son-in-law and former managing director Thomas Lindup, who also left Van Elle last year.
Shareholders have also been asked to vote to remove Fenton as chief executive and Robin Williams as senior independent director.
Fenton said he will now step down once a suitable replacement chief executive is found.
This morning the Van Elle Board confirmed it would hold a general meeting on the 15 December to vote on Ellis' resolution.
But it fired back a salvo claiming Ellis, who remains a major shareholder, had failed to accept he no longer controlled the former family business.
Van Elle chairman Adrian Barden, said: "The requisition by Michael Ellis is simply an attempt by him to gain greater control over the business at the expense of other shareholders.
"He seems reluctant to accept that Van Elle is no longer his private family business and that it is now subject to full and proper corporate governance.
"Van Elle is a business in good health, has a strong management team and has an exciting strategy to grow the business over the medium-term.
"The Board unanimously and strongly recommends that shareholders vote against all the resolutions."
This morning Van Elle also issued a trading statement saying it was on course to expectations for the full year.
Overall trading in the first half of the financial year to October had been positive with Van Elle expected to report turnover of £53m (H1 2016: £43.1m) and underlying pretax profit up around 15% from the £4.7m reported a year ago.