Mark Davey's new company is registered at Lakesmere's former headquarters in Winnal, Winchester suggesting he has done a deal with administrators for at least part of the assets of his old business.
To kick-start the new venture, Davey has struck a deal to take on four Crossrail Station contracts left in the lurch following the shock collapse of Lakesmere earlier this month.
While the contracts are with Kace Holdings, the new business is expected to trade as Kaicer Building Envelope Solutions.
Davey, who began his construction career in the MoD, founded Lakesmere in 1993 following a management buy-out of its roofing and cladding division.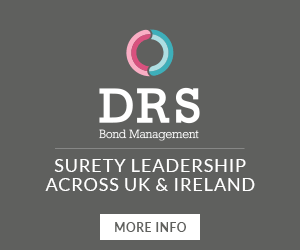 Lakesmere had been working on five station contracts. At Paddington, the Costain Skanska joint venture has opted to put in place their own arrangements to complete the work.
The works being undertaken by Lakesmere at Tottenham Court Road were nearing completion when the company entered into administration.
But there is still much to do at Liverpool Street, Whitechapel and Canary Wharf stations.
Paul Grammer, Crossrail commercial director said: "Following the entry of Lakesmere Ltd into administration, Crossrail has been working closely with our tier 1 contractors to ensure that works previously subcontracted to Lakesmere on Crossrail are able to be completed.
"The Lakesmere contracts at Liverpool Street, Whitechapel, Tottenham Court Road and Canary Wharf stations have been novated to Kace Holdings Limited."
Deloitte had no comment on the progress of the Lakesmere administration.