Khan has removed outdated constraints and rigid density guidelines in the London Plan to give a  boost to the number of new and affordable homes given planning permission.
He has set a new London-wide house building target by 2029 of 650,000 new homes  – more than double the current delivery rate.
The Mayor also wants to see more than 250,000 new homes built in London's 13 outer suburbs as part of this development plan.
Khan has thrown out the previous Mayor's policy, which set maximum rules for the number of homes on developments, in favour of boosting the number of well-designed homes sites can deliver.
The capital's strategic planning bible says that proposed development on sites that do not clearly maximise housing density should be refused.
On fire safety, the Mayor has set out how all developments must meet the highest standards, minimising the risk of fire spread, including providing a fire evacuation lift for escape.
He believes increased numbers of homes should be built on sites near town centres or good public transport, reducing the need for car parking spaces within developments.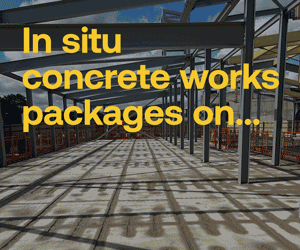 He argues that councils – working with developers and housing associations – should take a case-by-case approach to each site to determine its capacity based on surrounding infrastructure.
The new policy also emphasises the importance of good design and will be applicable to buildings of all types, including low-rise, medium and high-rise.
The draft London Plan also includes a commitment for 50% of all new homes built to be genuinely affordable.
Also it strengthens his new approach offering private developers a fast-track route to planning permission if they reach a minimum of 35% affordable.
New ambitious targets have been set for councils across the capital, as part of an overall London Plan figure of 65,000 homes a year – roughly double the current rate of homebuilding.
The Mayor is also using his London Plan to provide greater protections for industrial land while also looking at stacking up distribution sheds or encouraging development of industrial workspaces side by side with new homes.
He said: "With London's population expected to increase by 70,000 every year, reaching 10.8m in 2041, it's vital we properly plan for growth with new affordable homes in every area of the capital.
"I am using all of the powers at my disposal in my first draft London Plan to tackle the housing crisis head on – removing ineffective constraints on home builders so that we can make the most of precious land in the capital to build more homes in areas with the best transport links.
Brian Berry, Chief Executive of the Federation of Master Builders said: "Making better use of the many existing small sites that are scattered over the capital is essential if we are to build the number of new homes Londoners need.
"The London Plan's moves to favour appropriate residential development on small sites is therefore a welcome initiative. It will also boost and strengthen the capacity of small and medium-sized house builders to build more new homes.