The ruling means that owner Gordon Dunne must repay the cash advanced to his concrete frame company by Multiplex as he fought to keep the business afloat and avoid disruption on major London projects.
Dunne was working on nine different Multiplex projects when it started to run into cashflow problems at the end of 2015.
Among these projects was a £32m concrete frame package for Brookfield Multiplex at the 100 Bishopsgate site in the City of London
To try to keep the £70m concrete firm from collapse Multiplex agreed to shorten payment times to Dunne and offset sums due on one project against liabilities on others.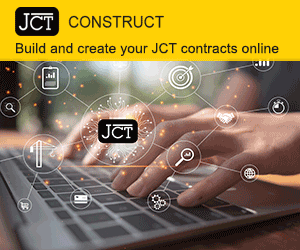 But by early 2016, Dunne B&CE needed a major cash injection to keep it afloat leading Multiplex to advance £4m with an indemnity by Gordon Dunne.
Dunne had argued that the terms of the deal meant that the primary guarantee was on his company with only a secondary obligation on him.
But Multiplex successfully argued that under the terms of the deal it had the right to claim from Dunne personally the £4m sum advanced in the event of the firm falling into administration.
In the ruling, Hon Mr Justice Fraser said: "Regardless of whether he (Gordon Dunne) has sufficient resources to do so – and there is something of a quibble on the evidence before me about that – Multiplex is entitled to summary judgment against him for that sum, together with interest."