Tide Construction, with funding from investor Greystar, is planning to build the 44 and 38-storey scheme on the former Essex House site near to East Croydon station.
The 546-flat towers scheme, drawn up by HT Design, will be worth over £150m and will be a trailblazer for modular construction methods.
Presently, the tallest prefabricated building in the world is a 32-storey block in New York.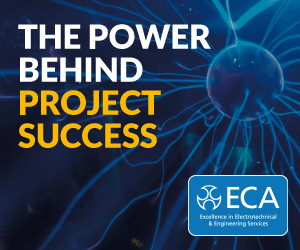 Tide is both a development and contracting company, and has delivered several projects in recent years using its off-site manufacturing system, Vision Modular Systems.
VMS has delivered factory built homes for both Pocket and Greystar in recent years. Tide claims its modular based building programme often results in a 60% time saving, compared with conventional construction schemes.
Christy Hayes, chief executive of Tide Construction said: "This project is a huge milestone for both us as a company and for modular developments as an innovative, modern method of construction.
"This development emphasises the true potential of modular construction as a genuine solution to the UK's housing crisis, where high-quality homes can be delivered at pace in sought after urban areas. Both the government and industry are realising the benefits of modular construction, with 101 George Street being a pivotal moment for modular construction in the UK."
Tide developed the 28-storey Apex House, featuring 558 rooms, in less than a year. That development, in Wembley, is currently the tallest modular tower in London.