In a trading statement this morning the firm said demand for homes remained high with the with the forward order book at the end of November up more than 30% on last year.
Ahead of the firm's agm, chairman, Dermot Gleeson, said: "The division's increasing number of sales outlets, combined with very strong customer demand in all regions, good mortgage availability and attractive levels of affordability means that the outlook for the division remains very positive.
"The board expects Gleeson Homes to record an increase in completions for the first half year to 31 December 2017 of more than 15% compared with the prior half year total of 451 units; and for the year to 30 June 2018 of approximately 20% compared with the prior year total of 1,013 units.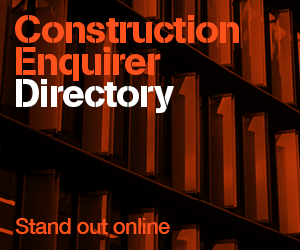 He added that land remained available at sensible prices and the pipeline remained strong.
"Gleeson Homes has a pipeline of 11,529 plots with a gross development value of £1.4bn, of which 5,582 plots are owned and 5,947 are conditionally purchased.
"The division currently has 58 active sites, compared with 50 at this time last year and we expect the number of active sites to be approaching 70 by June 2018.
Gleeson's land pipeline currently consists of 63 sites which have the potential to deliver approximately 21,455 plots. The portfolio includes 12 sites with planning permission.