The firm confirmed in its interim results today: "In the period, Berkeley completed the acquisition of the site for its modular construction factory at Gravesham in Kent.
"The site was acquired from the HCA and a planning application has been submitted for a 160,000 square foot facility.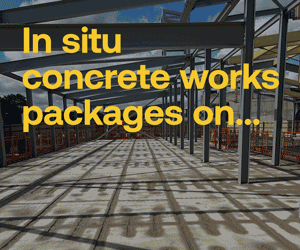 "We have assembled a team of specialists who are working with the Group's construction teams to design the factory space with the first components undergoing testing."
The firm revealed that during the six months to October 31 it made a pre-tax profit of £533.3m compared to £392.7m last time on revenue up to £1.6bn from £1.41bn.
During the period Berkeley sold 2,117 homes (2016: 2,076) at an average selling price of £719,000 (2016: £655,000). Chairman Tony Pidgley said: "We should remember, above all, that housing is not a numbers game.
"Fundamentally, it is about people and community. I believe it is perfectly possible to deliver for our shareholders and for society."