The Mayor of Liverpool hopes the new business, called Foundations, will shake up the city's housing market and accelerate the rent to buy sector over the coming decade by offering packages that take a percentage from rent towards a deposit.
Fuelled by a £500m investment programme Foundations will develop council-owned land and refurbish vacant stock boosting council tax receipts.
Profits from both house sales and rentals will be returned to the council, as the only company shareholder, with a percentage reinvested in new stock.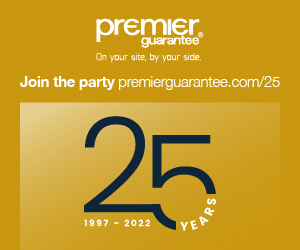 Mayor Anderson said: "With a lack of government support Foundations is the only logical step. We have stock that can be refurbished and we have land that can be built on so once the company is established we can hit the ground running.
"This will be a win-win for everyone as the council will be able to increase Council Tax, influence the quality of the housing and support people who want to buy by turning rent into a deposit. This company has more than just a social value, its business model also stacks up as a serious investment in the future of the city.
"As we've shown through the purchase of the Cunard Building, which now generates £2m a year for the council, our invest to earn strategy works and profits from this new company will also be reinvested into council services to offset the damaging cuts this city has experienced these past seven years."
The new housing company, which is expected to create 2,000 new jobs, will be ratified at the next full council meeting in January 2018.
Foundations delivery plan
Bespoke new housing for people who want to downsize, releasing larger homes for families.
Filling a significant gap in the city for larger homes
New homes in supported environments for the homeless, rough sleepers and those with addiction problems.
Affordable rents that help people save a deposit to buy the house they rent
Adaptable housing which suits those with disabilities or changing needs due to their age; or can be easily converted in the future, saving the council in social care costs.