Bowen spent two decades with Costain working on high-profile, large scale infrastructure projects from the Channel Tunnel to the Thames Barrier.
At Costain, Bowen is replaced by Matthew Harris, the director of group strategy and risk.
With Aquam, Bowen is tasked with bringing his large-scale expertise to focus on opportunities for diagnostic and rehabilitation of pipeline networks for the water and gas industries.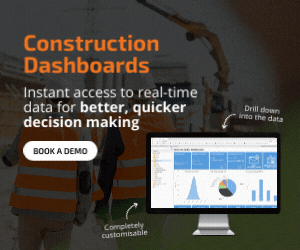 In the UK, £40m turnover Aquam works with seven of the main 10 water utilities delivering water leak detection and pipelining services from main supply to small diameter pipe.
"Going forward will see great potential to expand our customer base delivering service to residential and commercial client as well as industrial customers in the petrochemical and brewing industries," said Bowen.
He added that in the UK Aquam had the potential to triple revenue in the near term, built on the push by water companies to tackle supply leaks and relining lead pipes along side its planned expansion into new markets for housing associations and local authorities.
Aquam works both directly for water companies as well as a subcontractor to big players like Balfour Beatty, Kier, Ameu and Morrison.
The UK business is part of the bigger Aquam Corp, which also operates in North America.