Under the deal, valued at £16.5m, Breedon will hand 27 ready-mix concrete plants to Tarmac with a £4.9m cash payment for the quarries and an asphalt plant. 
The deal is subject to rubber stamping  by the Competition & Markets Authority.
Quarries being exchanged are located in Scotland, Cumbria and North Wales, together with a quarry and asphalt plant in West Wales.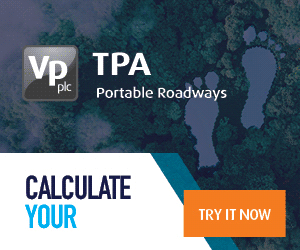 Ready-mixed concrete operations being offloaded from Breedon's network of 200 plants are in multiple locations extending from Dumfries in Scotland to Exeter in Devon. 
Tarmac assets
            Daviot Quarry, Inverness
            Low Plains Quarry, Penrith
            Borras Quarry, Wrexham
            Minffordd Quarry & Asphalt Plant, near Porthmadog
Breedon ready-mixed concrete plants
Alrewas                                                           Llandybie
Banbury                                                           Llanelli
Boroughbridge                                                Llynclys
Bournemouth                                                  Meriden
Bridgend                                                          Pembroke
Briton Ferry                                                     Portsmouth
Cardiff                                                             Scorton
Cardigan                                                         Shawell
Carmarthan                                                     Southampton
Colchester                                                      Stancombe
Dumfries                                                         Tongwynlais
Dunald Mill                                                       Tredegar
Exeter                                                              Wellington
The deal is in line with Breedon's strategy of expanding its aggregates portfolio, in this case adding approximately 25 million tonnes to its mineral reserves and resources, and boosting asphalt capacity.
Pat Ward, Breedon's Group Chief Executive, said: "This deal brings significant benefits: it adds to our reserve base; it is margin-enhancing; it releases value from peripheral readymix plants; and it will enable us to replace third-party aggregates providers with our own sources of supply.
"It is also a great example of how we can work with our larger peers – in this case CRH, one of the world's most successful global building materials companies – to benefit customers and other stakeholders on both sides."