The decision to advance the 250-bed hotel scheme follows a lease deal with the Dalata Hotel Group, Ireland's largest hotel chain.
The £30m project, subject to planning approval from Glasgow City Council, will be centrally located on Renfrew St, close to the main shopping district on Sauchiehall Street.
Once construction is completed in mid-2020, Dalata will operate the hotel under a 35-year lease, subject to five-year rent reviews linked to the Retail Price Index.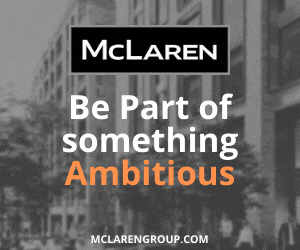 This latest McAleer & Rushe project represents a long-standing partnership with the Dalata Hotel Group in delivering hotels across the UK and Ireland.
It follows the recent announcement that McAleer & Rushe sold its proposed Maldron Hotel now under construction in Newcastle to a major institutional fund, the UK Commercial Property Trust.
Stephen Surphlis, property director at McAleer & Rushe, said: "Working with the Dalata Group we are developing a number of hotel projects across the UK and Ireland and we look forward to partnering with them once again on this new project."