Thirteen new major schemes are currently consented, under construction or due to start construction in the City's eastern cluster.
Around 60% of the Square Mile's growth will be delivered in the eastern cluster. Chris Hayward, Planning Committee Chairman at the City of London Corporation said: "It is unprecedented to see such a scale of development taking place at one time in the Square Mile.
"There are now more cranes in the City sky than in recent decades.
"The City's occupier base is becoming more dynamic, with SMEs and media companies choosing the Square Mile as their home.
"I am particularly proud that we are able to make available economically inclusive spaces with free public viewing galleries in City skyscrapers.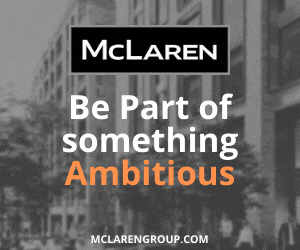 "Over the next thirty years I expect that we will need to deliver office space for up to 100,000 extra City workers.
"Therefore iconic buildings such as TwentyTwo will lead the way in ensuring the City remains competitive as a leading financial centre."
Major projects in the pipeline

| | | |
| --- | --- | --- |
| Development | Height (m) | Status |
| 22 Bishopsgate | 294.94 (62 storeys) | Under Construction |
| 52 Lime Street (the Scalpel) | 206 (36 storeys) | Under Construction |
| 100 Bishopsgate | 181 (37 storeys) | Under Construction |
| 6-8 Bishopsgate/150 Leadenhall Street | 185 (50 storeys) | Under Construction |
| 70 St Mary Axe | 164.3 (21 storeys) | Under Construction |
| 150 Bishopsgate | 150.92 (41 storeys) | Under Construction |
| 120 Fenchurch Street | 85 (15 storeys) | Under Construction |
| 80 Fenchurch Street | 78 (14 storeys) | Under Construction |
| 1 Undershaft – the tallest in the Eastern Cluster* | 304.6 (73 storeys) | Consented, Not Commenced – still subject to S106 Approval |
| 2-3 Finsbury Avenue (Broadgate) north of the Eastern Cluster | 168.4 (32 storeys) | Consented, Not Commenced – still subject to S106 Approval |
| 40 Leadenhall Street | 170 (34 storeys) | Consented, Not Commenced |
| 130 Fenchurch Street | 105 (17 storeys) | Consented, Not Commenced |
| 1 Leadenhall Street (corner of Leadenhall Market) | 182.7 (36 storeys) | Consented, Not Commenced |