The firm will deliver projects across the Midlands valued up to £5m, under the new arrangement that replaces the East Midlands Property Alliance framework, which expires in early 2018.
Eleven firms have been selected for lots based on regions and project values that together are expected to generate a £1.1bn work pipeline over the next four years.
Among the lots covering projects ranging from £500,000 to £2.5m, G F Tomlinson and Fortem were selected for jobs in the Midlands and Clegg and Ashe Construction the East of England.
Victoria Brambini, managing director of Scape Procure, said: "The regional construction framework builds upon the empa framework aiming to generate greater value for money and project success for the public sector across the region.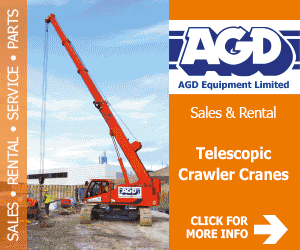 "By extending the regional construction framework's reach into the East of England, we will be able to provide public sector organisations with access to a framework that not only delivers high quality and cost effective services from contractors that have demonstrated the right balance of cost and quality, but crucially also has specific social value objectives."
The Scape regional construction framework has taken a strengthened approach to demonstrating value for money, and as standard, now measures social value, via a TOMs (Themes, Outcomes, Measures) method, developed in association with Social Value Portal.
Scape will also continue to monitor project performance via additional KPIs for local spend and local employment.
The framework will also ensure that a social enterprise is engaged on every project.