Tang Interiors will specialise in fit out and refurbishment for the commercial, retail, restaurant and hospitality sectors.
The new division is headed by Operations Director Carl Hubbard and will target projects from £250,000 to £20m.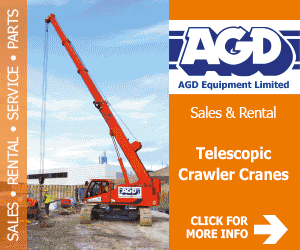 Hubbard said: "Tang Interiors will be yet another trusted company in the Colmore Tang portfolio and thanks to our expert consultants, subcontractors and suppliers we have the capability and capacity to do everything in-house.
"For us, this is crucial because it provides reassurance for clients, with whom we will be working closely throughout the entire fit out process."
Andy Robinson, Colmore Tang CEO, added: "We felt that now was the perfect time to launch this new division as it's a very natural extension to our main contracting business.

"Our previous experience in the design of interiors is a great platform for us to assist Carl and his team and whilst it is a national business, we have, through our various group companies, extensive contacts in Birmingham and London."