The Construction Supply Chain Payment Charter initially committed firms to pay within 60 days on both private and public sector work.
From this month the payment pledge tightens up, shifting signatories to 30 days to meet the Government's target of bringing construction into line with other industries.
But just three main contractors and two private clients have signed-up to date, with the last new firm committing to the payment pledge last August.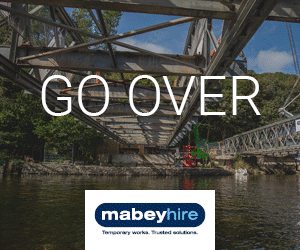 Now specialists subcontractors are writing the Charter off as a non-starter, despite it being pushed by the Construction Leadership Council and pan-industry trade body, Build UK.
Professor Rudi Klein, the CEO of the Specialist Engineering Contractors' Group, said: "It's a dismal failure and a distraction.
"I think the CLC and the Department of Business, Energy and Industry should make a statement about the failure of policy."
He added: "The Charter has had no impact whatsoever. In fact while the Charter has been around payment periods have got worse stretching out to 50 days and 60 days."
Main contractor supply chain finance initiatives have pushed official terms out even further. Carillion now has subcontractors on 120-day terms, with firms forced to pay for prompter payments.
Even Government departments on strict 30-day terms are failing to deliver with some cash-strapped NHS Trusts reported to be extending terms in the present climate.
One subcontractor told the Enquirer: "The Government came to power pledging to tackle payment abuse. Instead we got the Payment Charter which most of us thought was a cop out to avoid legislation.
"It's time the Government looked at this again because a voluntary scheme just isn't working."