Accountant Aquil Ahmed, 61, and construction services company director Victor Shearer, 44 were jailed in October 2016 after they cheated HM Revenue and Customs of £6.9m in VAT, income tax, National Insurance Contributions and Construction Industry Scheme deductions.
During his trial the court heard Shearer laundered £1.2m through a Gibraltar bank account and spent money on property and high-living including ski-holidays and cars.
Ahmed owned a Bentley, bought properties in the UK, USA and Turkey, took multiple foreign holidays including trips to Dubai and the Monaco Grand Prix.
Shearer was convicted of conspiracy to cheat the public revenue and money laundering and was jailed for seven years and six months. Ahmed was jailed for seven years and eight months after admitting conspiracy to cheat the public revenue.
The pair now face selling their assets to pay back £3.58m after confiscation hearings at Maidstone Crown Court.
Ahmed must repay £2.9m within three months, or face a further five years in jail while Shearer must pay back £646,000 within three months, or face a further three years in jail.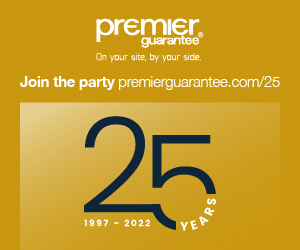 The men attempted to hide their fraud by using a complex network of companies and bank accounts in the UK and offshore. But their crimes were uncovered by investigators from HMRC.
Ahmed's 'Keepers' accountancy businesses ran the payroll for Shearer's company 'Leaner Logistics Limited'.
Shearer introduced other clients to the payroll company and use of the fraudulent scheme. Workers believed their taxes were being paid to HMRC, but instead they were lining the men's pockets.
Nicol Sheppard, Assistant Director, Fraud Investigation Service, HMRC, said: "We do everything we can to stop criminals profiting from their crimes and to recover the money to fund the public purse.
"Ahmed and Shearer stole millions of pounds from the UK economy, using numerous UK and offshore companies to hide their fraud. They were driven by greed, abusing systems that are designed to ensure workers are paid correctly and taxes paid to HMRC.
"They are still serving their prison sentences and if they fail to comply with these orders they will spend even more time behind bars – and still owe the money.