The 1m sq ft warehouse is almost double the size of any of its other regional distribution centres in the country and will supply Greater London.
In the next two months the supermarket will open five new London stores, including Shepherds Bush, Walthamstow Central, South Ruislip, Hornchurch and Rosehill.
Ingo Fischer, Lidl UK Board Director for Expansion and Development, said: "As more London households choose to shop at Lidl we are committed to the continued investment in our operations and infrastructure to support our growth.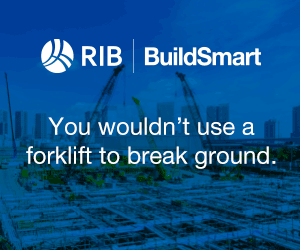 "With five new stores opening in the next two months alone, and further store expansion and development plans in place for the Greater London area across the new financial year and beyond, this new warehouse is vital in supporting our ambitious expansion plans in and around the M25."
The development deal forms part of the first phase of the 630 acre strategic Luton site being led by the Houghton Regis Management Co – a consortium of Aviva Investors, LIH and the Diocese of St Albans – following the opening of the new J11A of the M1.
David Skinner, Managing Director of UK Real Estate at Aviva Investors, said: "We are delighted to have secured Lidl as an owner occupier on this important strategic land site.
"The wider consented scheme has consent for over 5,000 homes and we intend to commence development in early 2019."
The new distribution centre follows the opening of two new RDCs in Exeter and Wednesbury last year, and a further three new warehouses in Doncaster, Bolton and Peterborough.
Winvic Construction secured most of the large distribution centre projects.
Construction has also begun on two new warehouses in Avonmouth and Eurocentral, Scotland, which will replace its existing warehouses in Weston-Super-Mare and Livingston respectively.