The Islington-based main contractor delivered a year of record turnover, up nearly a quarter to £370m.
From this surge in revenue it generated operating profits of £15m compared with £146,000 in 2016 and restored operating margin to 4%.
This margin will form a new baseline target for Ardmore's more selective bidding approach.
After a restructure 12 months ago, Ardmore Construction now forms the third part of a group structure with manufacturing and property development separated out.
During the year the group took an exceptional charge of £3.2m from Ardmore Contracting (Ireland) due to planning issues on a development site.
Patrick Byrne, managing director at Ardmore Construction, said that despite market uncertainty the firm remained optimistic about outlook for the year ahead.
Ardmore recently signed one of its biggest contracts to date for £77m to deliver a major new hotel scheme in Stratford, East London.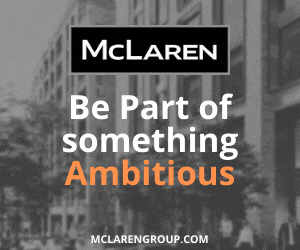 Work has just started on the two-year Gantry development, which includes a 285 bedroom hotel over 18-storeys by Hilton Curio and a 136 room longstay hotel over 17-storeys by Adagio.
Byrne said: "The company's activities are largely in London and the London economy has shown resilience over the years.
"The shortage of affordable housing in London remains and the UK government's policy on housing should encourage more housing."
He said Ardmore's strong relationship with housing associations and its strong cash position meant the firm was well placed to pick up work.