The firm said this morning that its expected to take a hit of £1.6m on unpaid rail improvement and maintenance work.
Van Elle said it had applied for payment for work during December which had not yet been received, and work has continued on some of these contracts into January. 
It said: "The group will engage with Carillion and its advisers to determine the status of outstanding payments, but shareholders should note that, in the event that Van Elle is unable to recover any monies owed,  there would be an adverse financial impact on the Group."
Van Elle's order book includes further expected work with Carillion worth £2.5m.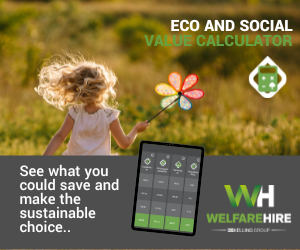 Chief executive Jon Fenton added"It is too early to say whether there will be any effect on the commencement or completion dates of contracted work with Carillion, or what impact these developments will have on future work programmes, either in the rail sector or elsewhere, but the Group will monitor the situation closely and make further announcements as necessary."

Plant and tool hirer Speedy said it was owed £2m from a total revenue of £12m with Carillion in the last 12 months.
A proportion of the group's revenue and debt relates to joint venture arrangements involving third parties which are expected to continue unaffected. 
It added the impact was not expected to be material to the group which had net debts of £88.9m at the end of the year. 
Building services specialist T Clarke said it expected to take a hit of less than £100,000
T Clarke's main project was on a Carillion joint venture project with KBR as part of the Aspire Defence Contract at Tidworth, Bulford and Perham Down.
It has been advised by the joint venture partner that there would be a transition for this contract but it could expect "business as usual".
Among other firms understood to have taken hit are Heyrod Construction, which was working on several contract frames for Carillion in Manchester and plant hirer Hawk which has carried out several muck shifting jobs.
Yesterday Balfour Beatty and Galliford Try revealed they were each braced to take hits of around £40m for work on the Aberdeen Western Peripheral Route where they were in joint venture with Carillion.