The Official Receiver's investigation will scrutinise whether directors of the failed group caused detriment to those owed money, including staff and subcontractors.
The Business Secretary has also written to the chairman of the Financial Reporting Council, Sir Win Bischoff, and asked it to conduct an investigation into the preparation of Carillion's accounts past and present, as well as the company's auditors KPMG.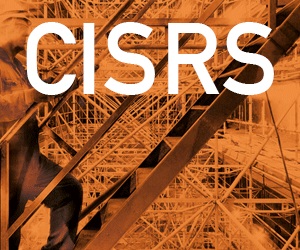 Clark said: "It is important we quickly get the full picture of the events which caused Carillion to enter liquidation, which is why I have asked the Insolvency Service to fast-track and broaden the scope of the Official Receiver's investigation.
"In particular, I have asked that the investigation looks not only at the conduct of the directors at the point of its insolvency, but also of any individuals who were previously directors. Any evidence of misconduct will be taken very seriously."
The business secretary also chaired a meeting yesterday with leading business and construction trade bodies, representing Carillion's sub-contractors including representatives from the construction sector.
Trade bodies meeting Business Secretary
British Constructional Steelwork Association
Build UK
Building Engineering Services Association
Civil Engineering Contractors Association
Construction Products Association
Electrical Contractors' Association
Federation of Master Builders
Specialist Engineering Contractors Group
As a result of the expected catastrophic fallout from Carillion's collapse, BESA and ECA are calling for Government to implement a five-point action plan:
Any SME contractors already working on Carillion projects should be allowed to continue on the projects and be paid directly.
The UK Government must actively support the Peter Aldous Bill on retentions and ensure it is allocated enough Parliamentary time to progress.
Major contractors should be precluded from winning any further public sector contracts unless they can prove they pays the supply chain promptly.
Major corporate public sector suppliers like Carillion worthy of their own Government account managers, and who rely on SME supply-chains for successful delivery must be made to implement transparent supply-chain payment systems, statutory public sector payment requirements, Project Bank Accounts and no retentions, throughout the supply chain.
Government must monitor and enforce the public sector 30-day payment supply chain model as opposed to Carillion's own 126-day payment terms, which leaves thousands of SMEs struggling for cash flow to pay staff and suppliers.