The flagship building in the new Innovation District in the city is designed by architects Hawkins/Brown and is being delivered by Downing which both developer/builder.
When finished in September 2020, the Portland Way hub will be home to the university's School of Film, Music and Performing Arts, plus the fashion department.
Ian Orton director of GDC, said: "This landmark building will be packed with specialist facilities including a performance theatre and 220-seat Dolby Atmos movie cinema, as well as specialist studios for fashion, music, film and television."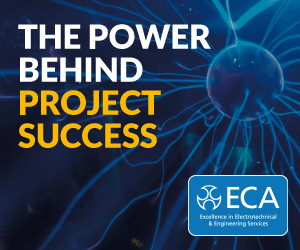 The Innovation District is a partnership between Leeds Beckett University, the University of Leeds, Leeds Teaching Hospitals NHS Trust and Leeds City Council.
This partnership aims to attract new research facilities and drive economic development and regeneration.
It is the first new development in a £200m programme of investment at Leeds Beckett over the next five years. It is also the final phase of Downing's £100m transformation of the once vacant wider site into the distinctive City Village campus living environment.