Announcing disappointing group results, new chief executive Anders Danielsson revealed the recently announced wave of planned job cuts for this year would predominantly be focused on the Polish business.
He said: "We have announced 3,000 people have to leave Skanska of which above 2,500 are in Poland the rest of the lay offs will be spread around the different actions we have to take."
Skanska has set aside around £35m to cover the redundancy programme.
Danielsson said: "In spite of a very strong performance in the Nordic countries during 2017, profitability in our construction stream was not acceptable."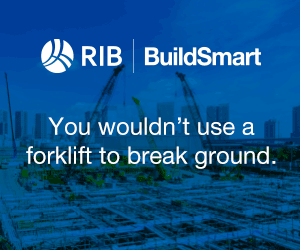 He said that actions to restore profitability were now being implemented, meaning a restructuring of the Polish operations, exiting the power sector in the US, focusing on the core business in the UK and continuing to adapt to tougher market conditions in the Czech Republic.
Across the group, construction operating profit slumped to £107m from £316m, seeing construction operating margin fall to 0.8% from 2.6%.
This mainly stemmed from losses at the European construction division, prompting the wave of planned job cuts.
Skanska revealed that it had taken a writedown of £32m from the UK business, from total writedowns of £135m at the European division.
These were blamed on project delays and not achieving estimated production rates as well as multiple changes driven by clients in the UK.
Out-going chief finance director Peter Wallin said the signs were that the UK operations were now turning around.
He said: "Looking at the UK business the profit and loss account is achieving improving quarter by quarter. We are at a decent level, we can do much better."