Walton, who has been at the firm since 2007, will be replaced by Trevor Mitchell who will be interim finance director for a year.
Mitchell, aged 57, has been working within the business since October 2016 assisting with simplifying the structure and improving the group's financial controls and procedures.
He brings extensive experience across many sectors including financial services, construction and maintenance, education and retail, working within organisations such as Balfour Beatty Kier, Rok and Halifax.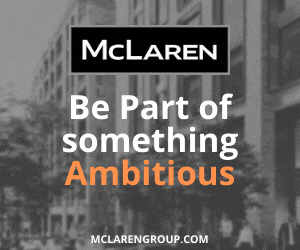 The changes were announced this morning as T Clarke revealled trading was in line with expectations for the 2017 year with profit expected at around £6.5m from revenues in the region of £310m.
Mark Lawrence, CEO, said: "We are acutely aware of the risks associated with our industry and the damage which can be caused by bidding at unrealistic levels.
"The group continues to be financially disciplined and remains well positioned and focused on future opportunities."