The news comes after 377 staff were made redundant last Friday.
The Enquirer understands that most of the latest redundancies are at the Building division where partially completed projects are "unable to be finalised."
It has also been confirmed that another 100 Carillion jobs have been saved and passed to a new employer – believed to be KBR on the Aspire defence contract.
Unions have also attacked PwC, who are acting as special managers to the Official Receiver, for "sacking people by email".
The Official Receiver said: "As part of the ongoing liquidation of the Carillion group, we have reviewed additional public and private sector contracts, as well as core divisions of the business.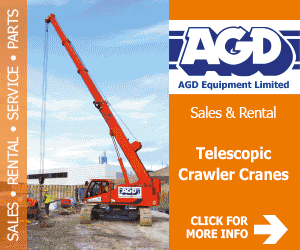 "We can confirm that we have safeguarded a further 100 jobs and these roles are linked to public sector contracts.
"Most staff will be transferring on existing or similar terms, something I will continue to facilitate wherever possible as we work to find new providers for Carillion's remaining contracts.
"Unfortunately, 452 posts are being made redundant.
"They cover a variety of roles connected with private and public contracts across different parts of the country, as well as back-office functions.
"We appreciate this will be a difficult time for those who have lost their jobs. Jobcentre Plus' Rapid Response Service stands ready to support any of these employees by providing advice and information so people can move into a new job as quickly as possible.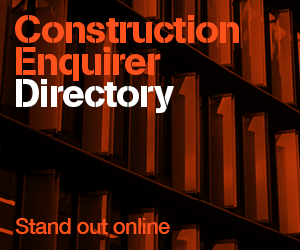 "People who have been made redundant will also be entitled to make a claim for statutory redundancy payments.
"Our efforts are focused on the smooth transfer of Carillion's contracts to new providers and we will continue to keep Carillion's workforce updated as these arrangements are finalised."
A memo sent to Carillion staff today and seen by the Enquirer stated: "Clearly there are other roles, contracts and parts of the business which we have not mentioned today.
"We are not yet in a position to provide any further details but will do so as soon as we can.
"Again I would stress that we are looking for opportunities to transfer as many parts of the business as we can.
"In addition, many other roles will be needed for a significant period to manage the liquidation and I would reiterate that unless told otherwise, employees should continue to come to work."
Rehana Azam, GMB National Secretary said: "Loyal Carillion staff are being treated with utter contempt by PWC.
"The receiver told the task force that central office staff would remain in place until April – then this morning we see almost 500 are being booted out.
"It's not just the fact so many are being made redundant – it's the callous way PWC are going about it which is so outrageous.
"Some people received emails on Saturday simply telling them not to bother turning up for work on Monday.
"Others have been given less than a day's notice.
"And the ones that still have a job are in limbo – like some horrific zero hours contract they turn up to work each day not knowing if they'll still have a job at the end of the day.
"Both the Receiver and PWC must follow proper procedure and consult over redundancies."