Latest forecasts from the Construction Industry Training Board predict job growth for professional and managerial roles will rise by 7.8% and 5.6% over the next five years.
The CITB said 150,000 construction jobs will be created over the period. Site trades will still be in strong demand with 15,350 carpenters and 9,350 labourers needed as home building ramps up.
Construction employment is projected to grow at 0.5% a year on average to 2022 boosting the industry's workforce to 2.77 million by 2022.
CITB Policy Director Steve Radley said: "Despite all the gloom around Carillion and uncertainty from Brexit, our report's message is that construction will continue to grow and create more jobs.
"Though growth is slightly down on 2017, it's looking more balanced with housing and infrastructure both expanding significantly. And the range of job opportunities is growing.
"While we need to bring in lots of people in the trades, the fastest growth will be for professionals at 7.8% and for managers and supervisors at 5.6%.
"By 2022, employment will be in touching distance of the heady 2008 peak so we face a massive recruitment and training challenge, which is likely to get harder after Brexit.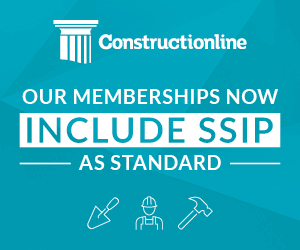 "So while we can take some comfort from weathering the recent storms, it's vital that we make the investment in skills today that will shape our own destiny for tomorrow."
For the latest construction vacancies and to advertise your jobs click here