The ambitious West End Project will see major changes to the area including the current one-way system removed and replaced with two-way streets, upgraded signalised junctions, protected cycle lanes and widened footpaths.
Other adjoining streets will be closed off to create new public spaces ahead of the Crossrail Station opening in 2019.
Eurovia Infrastructure secured the contract with a £14.4m bid. In total the scheme is expected to see see £35m invested in the West End improvements.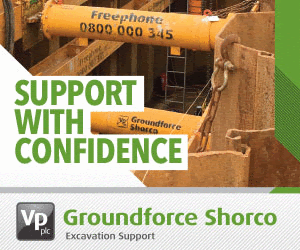 Councillor Adam Harrison, Cabinet Member for Improving Camden's Environment, said: "2018 will be one of the most important years in the history of Tottenham Court Road. The West End deserves a well-connected, ambitious area to complement the opening of the new Crossrail station and this project will cement its reputation as one of London's premier commercial, cultural and academic districts.
"It will make the area safer, greener and more attractive for everyone, boosting business and creating new public spaces for residents, local workers and visitors."