The extent of claims it planned to chase were revealed in the board's business plan put to its banks and the Government in the board's failed attempt to buy extra time with emergency funding.
This also revealed that it had written £1.1bn off its balance sheet due to legacy contracts, delays in settlements and PFI transactions.
The claims dossier opens an avenue for the Official Receiver, overseeing Carillion's liquidation, to pursue although in practice claims are usually written off because they are difficult to pursue following corporate collapse.
Seven major contract claims in Carillion board's sights
Midlands Metropolitan Hospital – £33m
Royal Liverpool Hospital – £43m
Aberdeen Western Peripheral Route – £40m
Battersea Power Station – £16m
PF2 Schools – £5m
Msheireb, Qatar – £97m
Toronto Transit Commission £28m
Total claims on 7 contracts – £262m
The claims were also being contested providing no real guarantee of the estimated claw-back.
According to the business plan the board believed it could claim £43m on the delayed Royal Liverpool Hospital PFI contract, including recovery of claims from third parties of £34m following problems with concrete beams on the project.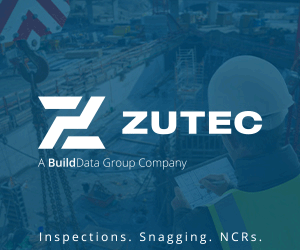 Its other legacy hospital, the Midlands Metropolitan Hospital, was targeted for completion in June 2019 because of problems with building services on the project.
The report reveals that the board was predicting it could recover an Aecom claim of £10m by June this year.
On its Aberdeen Western Peripheral Route three-way joint venture project Carillion said it hoped to recover £25m from Transport for Scotland by this summer and further cash of £15m from designers and insurance by the end of £2018.
Carillion also believed it could recover £16m from its phase one residential project for the Battersea PowerStation development, which was delivered nearly a year late.
On its downtown Doha project in Qatar, the board reported that it had agreement from Msheireb Properties for extension of time claims amounting to £97m. Meanwhile the Government has revealed that it has already spent £150m on financing the wind down of Carillion.
The cash has been used by the Official Receiver to keep some services running, and for legal fees.