Balfour Beatty, Kier, Interserve and Galliford Try-owed Morrison Construction are understood to have secured places.
The firms will now be invited to bid for the first major project in the University's pipeline – a £60m teaching and learning hub in Glasgow.
The facility, which represents the University's biggest single investment in a building project to date, will include teaching spaces and group-working rooms, as well as housing the student union, students' association, and support services.
Over the next decade the University is planning to invest £650m transforming the Strathclyde campus – including a new centre for sports, health and wellbeing and research and innovation hubs that connect Strathclyde's research to high-tech industry and business.
The four contractors will be able to tender for all major building works, valued from £4m to £50m to develop the estate and facilities.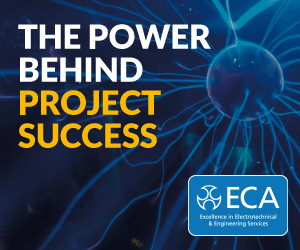 Renfrewshire Council and Renfrewshire Leisure can also use the framework to tender for major building works.
The framework will be in place for an initial two-year term plus the potential of two, one-year extensions, at the discretion of the client.
Eddie Robertson, Morrison Construction Managing Director for Building Central, said: ''We are delighted to be appointed to this framework. Membership of major frameworks is a key part of our strategy for our construction business.
''We look forward to working with our new partners at University of Strathclyde, to support its capital investment programme.''