Stanhope and Network Homes struck a deal to deliver a £200m scheme of around 550 homes paving the way to submit planning to regenerate a large light industrial site close to the Southall Crossrail station.
The 350,000 sq ft development will comprise a mix of build-to-rent, market sale and around 180 homes for shared ownership and affordable rent.
The scheme will use a combination of traditional build and modern methods of construction, with elements such as bathrooms, balconies and panelling factory-built before installation on site, reducing build time and cost.
There will also be 20,000 sq ft of retail and commercial space, and flexible work space for local small businesses and start-ups at the Merrick Road site.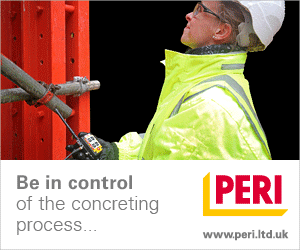 The joint venture project is the first from the strategic alliance agreement signed in 2016 between Network Homes and Stanhope to deliver innovative residential-led schemes that answer London's need for more high quality housing.
Together with construction partner Laing O'Rourke they aim to identify and build out multiple sites over the next five years.
David Camp, Chief Executive of Stanhope, said: "This alliance between a major private developer like Stanhope and a leading housing association like Network Homes is the only way we are going to solve London's housing crisis by delivering high quality new homes cheaply and efficiently outside the conventional structures which have failed.
"We need to disrupt the market to achieve the ambitious goals for new and affordable housing set by the Mayor of London and the Government.
"Stanhope is building upon its expertise and experience to play a long-term role in delivering reasonably priced homes with a variety of tenures in London.
"Our strategic partnership with Network Homes will not only enable us to deliver 550 new homes in Southall quickly and cheaply but also to combine our skills to provide much needed regeneration and high quality mixed tenure product and service across London."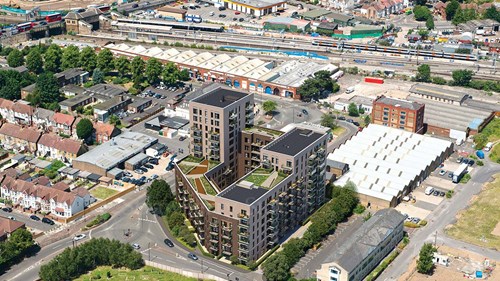 Meanwhile Network Homes has also signed its first agreement with Galliard Homes to build 52 apartments for shared ownership (above) at the site in Southall. This will amount to the first phase of the wider regeneration plan.
The Galliard scheme will regenerate the site of an old Honda dealership in Merrick Road with apartments due to be completed in July 2020.