The Control Period 6 spending plan, published today will see Network Rail deliver its largest ever spend of £47bn.
Crucially, the plan recognises the important role that Network Rail's 4,000 suppliers will play in delivering this work efficiently.
Out-going chief executive Mark Carne, said: "We must deliver efficiently to drive down costs. Over CP4 and CP5 we have reduced the operating and maintenance cost per passenger kilometre by around 40%.
"In this plan we will achieve a further 10% improvement in real terms efficiency, offset by cost pressures of 2%."
He added: "Significant improvements in our business planning at a route level will drive more efficient delivery in CP6. Efficiency savings will also be achieved through smarter working, more efficient use of the railway and better technology.
"We will ensure that the optimum life cycle cost balance is achieved between maintenance and renewals using asset management techniques and that gross renewals efficiency improves by 11%."
The plan notes the challenges that occurred in the last five years, where workloads were uncertain for industry, leading to inefficiency and cost pressures.
It calls for stable and consistent activity levels to allow contractors to maximise the efficiency of delivery.
Importantly the plan also commits Network Rail to sustain its strong record on health and safety, looking for a halving of lost time injuries during the five years.
This compares with the expected 37% reduction in the current CP5 spending period.
The Plan does note a significant drop off in spending on enhancements projects in CP6.
This is driven by the decision by the Department for Transport to deal with enhancement projects on a case by case basis, rather than fund through the control period settlement.
It states that because of a focus on delivering schemes deferred from CP5, few new enhancements will be considered for funding in the early years of CP6.
"The potential pipeline for development and delivery of enhancement schemes in England & Wales will be set out in a plan for rail investments to be published by DfT in due course.
"The potential schemes for development in CP6 reflect some of the most pressing issues for the railway for which delivery funding is not yet available."
Network Rail intends to develop early contractor involvement and collaborative working arrangements to deliver efficiencies.
"We will continue to drive change through collaboration, cross industry engagement and improved communication of our expectations for behaviours, competence and performance, using national performance metrics and efficiency targets," states the report.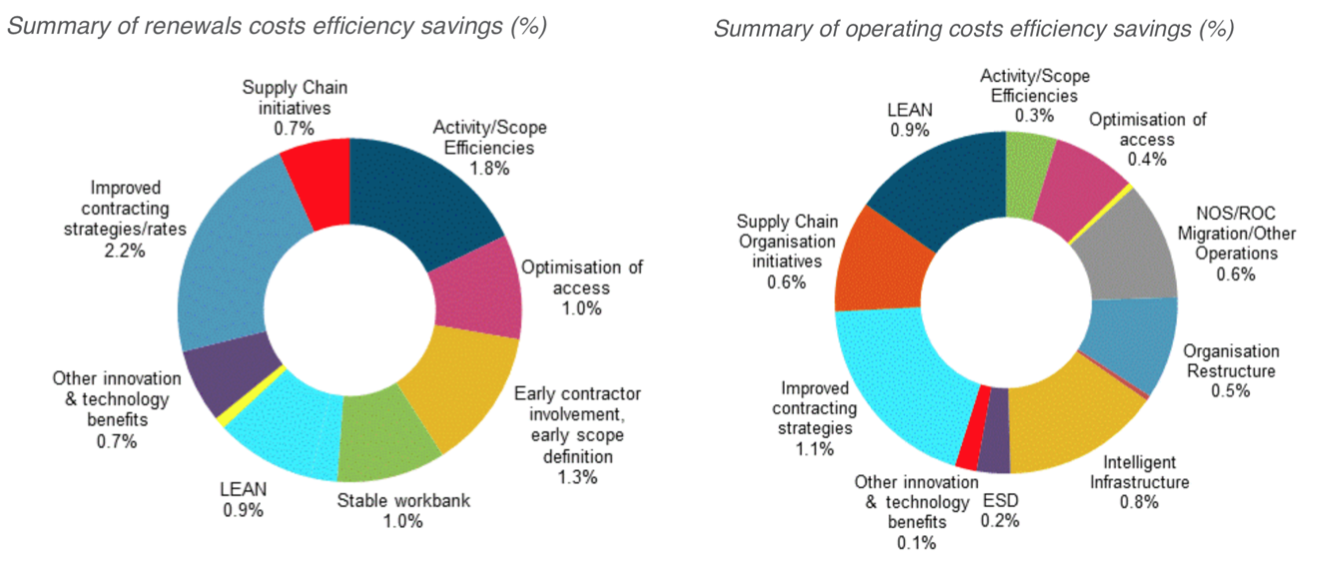 "We will reinforce standard approaches to improve cost control and benchmarking, and build a culture of commercial accountability for what rail works 'should, will, did cost and why'."
CECA chief executive Alasdair Reisner said: "The rail sector is the single largest driver of activity for the UK's infrastructure contractors. As such, members will welcome the additional clarity that has been provided by the publication of today's Strategic Business Plan.
"The last five years have proved challenging for industry due to volatility in the flow of work in the sector. Network Rail has recognised that this uncertainty needs to be addressed if we are to deliver an ef cient and affordable service to the travelling public.
"Industry is ready to deliver the CP6 programme. We look forward to working with Network Rail to achieve this, while also making the case for further investment in enhancements."